Philip J Wright OAM; JP
Principal Hydraulics Consultant. Grad. Cert. Law; Dip. Eng. (Const. Hyd.); Dip. Plumb. Design; LCIBSE, Eng Tech (UK); SoPHE; LMAHSCA; MIPA; Plumb. Cont. Lic PL 486


Project Team Managing Director for Design, Co-ordination and Administration.

As Project Team Engineer and Director, PhilWright co-ordinates all aspects of the design and documentation for the Company, and administers all contracts and ensures that effective liaison is managed with related disciplines and consultants.

Mr. Wright is responsible for the initial project briefing, design and master planning of projects. The Project Team Director fulfils the pivotal role in the initial design development stage of each project ensuring the requirements of the client's brief are addresses and implemented.

During the documentation phase, Phil co-ordinates with the senior design staff monitoringand approving the programming of the design and the documentation through to completion

Tony Serek
Senior Hydraulics Design Consultant Dip.Eng. (Cons.Hyd.); LMAHSCA; MIPA

Senior Hydraulic Services Design Consultant. Head of Design and Documentation.

As Senior Design Consultant, Tony is responsible for the preparation, checking and confirmation of all design documentation, prior to approval by the Managing Director.

Mr. Serek has gained considerable knowledge in all facets of hydraulic services engineering and project administration.

Tony's role as Senior Design Engineer is to ensure that correct methodologies and criteria have been used for all designs and, for the checking, verification, and certification of documentation prior to issue.

Joel Traianos
Hydraulics Services Designer

Diploma of Engineering (Civil and Structural); Certificate IV in Plumbing & Services; Certificate IV in Plumbing & Gas Fitting; AHSCA (Associate)

In addition to his formal qualifications, Joel has vast experience in the design and implementation of all water, gas, drainage and sanitary services in a wide range of areas including residential, multi-residential, commercial, and for the mining sector.

He also possesses a Certificate in Backflow Prevention.

As a Hydraulic Services designer Joel is responsible for project research, hydraulic services design and CAD documentation of projects.



Brendan Wright
Business Development Manager

B.Bus. (Information Systems & Finance)

Brendan undertakes projects and accounts management. He also manages software and website development.

He has extensive experience in business and IT management ensuring quality and project control systems within the company are monitored and recorded.

Brendan monitors the processes and systems, and, in consultation with management, ensures projects are scheduled and completed within the client's time frame.

Natasha Gruber

Medical and Allied Health Coordinator

Registered Nurse; Registered Midwife; Diploma in Childcare.

Natasha's role within the company is to undertake research and provide advice for medical and allied health projects.

Her extensive experience in Nursing, Midwifery and childcare provides a key insight into the needs of medical and allied health professionals.

Natasha's role is to coordinate all specialist research and provide professional feedback on aspects of design ensuring the specific needs of end users are addressed.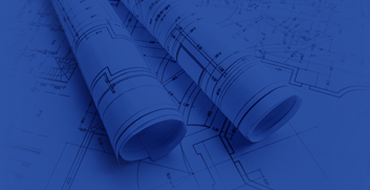 Hydraulic Services Design
PJ Wright & Associates specialises in plumbing and hydraulic services design and understands the importance of being able to provide our clients with a comprehensive hydraulic engineering consultancy service. We pride ourselves on producing the highest quality design package.

PJ Wright & Associates understand the needs of the 'end user'are paramount when developing plumbing and hydraulic design solutions. This ensures that our designs are functional as well as cost effective.