Back
Hydraulic Services Design Forensic Review

P.J. Wright & Associates Pty Ltd (PJWAA) is a specialist professional service, providing 'Forensic Services Reviews' of hydraulic services designs and installations. The consultancy service is primarily used by:

• Lawyers and Barristers: to have independent 'Expert Witness' reports in court or tribunal proceedings; and,
• Strata Companies and Property Managers: to provide an independent 'Professional Opinion' Reports into service failures that occur within a building.The report will also provide remedial recommendations.

PJWAA prepare these reports to the same ethical and professional standards.

With a combined experience of over 90 years, our Principal and Senior Consultants have an extensive knowledge of legislation, standards (including, where applicable, 'best practice'), and codes pertaining to hydraulic services.

PJWAA have developed and maintain its own comprehensive database of product and material information from manufacturers. Reference to this information is essential when determining product and installation failure.

Reporting for Legal Purposes (Expert Witness Report).

For many years PJWAA has been registered with Expert Opinion Services, a service fully owned by the University of New South Wales. This organisation specialises in providing various expert witness consultancies for legal practitioners throughout Australia.

Working with Expert Opinion Services, PJWAA has developed a process of review that fulfils the services stringent requirements. Reports are prepared on the basis that the expert is engaged by the courts.

The process of reviewing evidence, researching standards, and presenting opinions and findings in the report must, of course, be objective, unbiased, and impartial.

The process of review varies according to the brief and instructions provided, but in general, the format is as follows:

• Review the brief and instructions and prepare the initial research of issues and requirements;
• Review and verify the installation;
• Undertake any necessary tests on the installation;
• Detail all noncompliance issues and cross-referencing to codes; and,
• Prepare a report.

Our 'Expert Witness' reports are comprehensive and in strict compliance with the evidence protocols and guidelines relevant to the jurisdiction in which the matter is being heard.

All 'Expert Witness' reports include design calculations, sketches and photographs taken on site, references, test results, and, research material utilised in preparing the report.

Reporting for Strata Companies (Professional Opinion Report).

PJWAA is routinely engaged by strata managers to assess and report on system failures that have occurred in their buildings or complexes. A 'Forensic Services Review' most commonly involves the examination of pipe and system failures, flooding and surcharges; however, reports are prepared on all hydraulic services designs and installations.'

The 'Forensic Services Review' primarily addresses system design and installation; however, other factors are also examined including:

• The age of the system;
• Increased demand, loading or flow;
• Expansion or modification of the system; and,
• Changes in supply quality & pressures.

All these factors must be addressed through a 'best practice' process, prior to recommending any remedial actions or changes.

A 'Professional Opinion' report also establishes if routine maintenance was undertaken, and, if the level of maintenance fulfilled the requirements of:

• The applicable standards;
• Manufacturer's requirements; and,
• The operating and maintenance manuals.

Our 'Professional Opinion' reports are prepared with the same attention to research and level of detail provided in our 'Expert Witness' reports. Where major systemic failure has occurred, the 'Professional Opinion' report is always scrutinised to ensure it will withstand legal review and will, therefore, be precise and without ambiguity.

Please call us on (08) 9443 3466 if you require any additional information.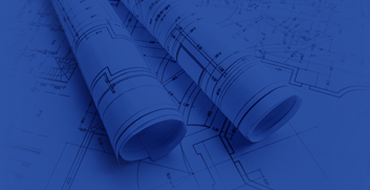 Hydraulic Services Design
PJ Wright & Associates specialises in plumbing and hydraulic services design and understands the importance of being able to provide our clients with a comprehensive hydraulic engineering consultancy service. We pride ourselves on producing the highest quality design package.

PJ Wright & Associates understand the needs of the 'end user'are paramount when developing plumbing and hydraulic design solutions. This ensures that our designs are functional as well as cost effective.